Olaplex vs Davines: Side-by-Side Comparison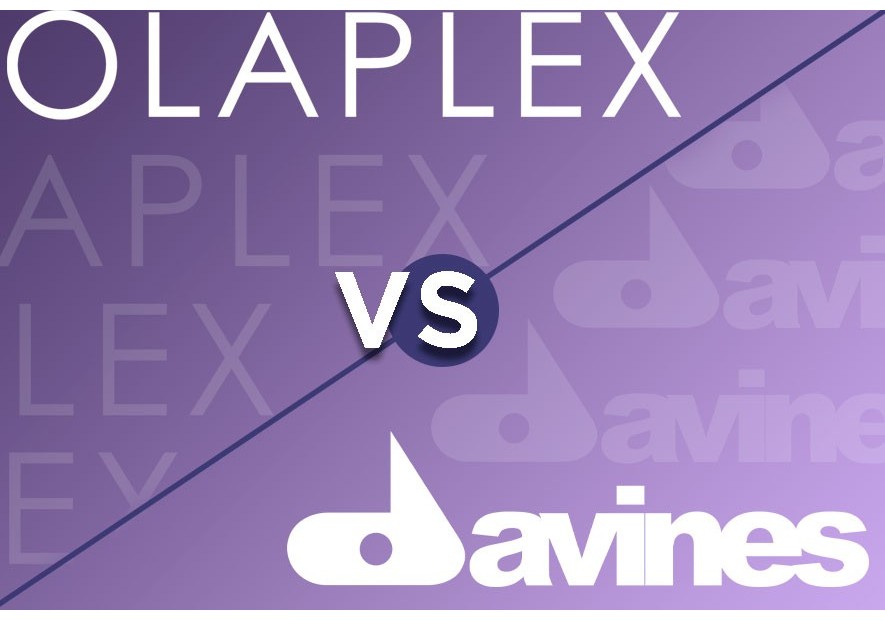 When it comes to hair care, it is always a big question of which brand is better. There is no clear answer to this question. It all depends on your hair type and what your hair care goals are.
At Utiee - beauty store, we care for our customers. We work hard to do our best to make your life easier and help find the right treatment for your hair type. In this article, we are going to compare two brands that are similar in a way but also very different: Olaplex and Davines.
We think all of you have heard of Olaplex before, but we are not sure you are familiar with Davines. It is a new brand at our store, and we already love it!
Davines
Davines is an Italian brand born in Parma in 1983. Davines believes in sustainable beauty.
"At Davines, we believe that the balance between beauty and sustainability, what we call "sustainable beauty," can improve our lives and the world around us",
All Davines products are made only from natural ingredients. They do not contain harsh detergents that can negatively affect your hair and scalp. The active ingredients in its composition are oils, natural proteins, extracts of plants, and herbs. Davines is a cruelty-free brand and fights for animal rights.
Davines has various ranges for different purposes, here are some of them:
- DEDE - gentle hair care for daily use;
- LOVE - for curly and wavy hair;
- NOUNOU - nutrition and restoration of dry and damaged hair;
- MELU - to prevent hair breakage;
- MOMO - for dry and dehydrated hair;
- VOLU - for thin hair lacking volume;
- SOLU - deep cleansing of hair and scalp;
- Heart of Glass - for blond, bleached, and highlighted hair.
All products can be used both at home and in the beauty salon, individually and in combination.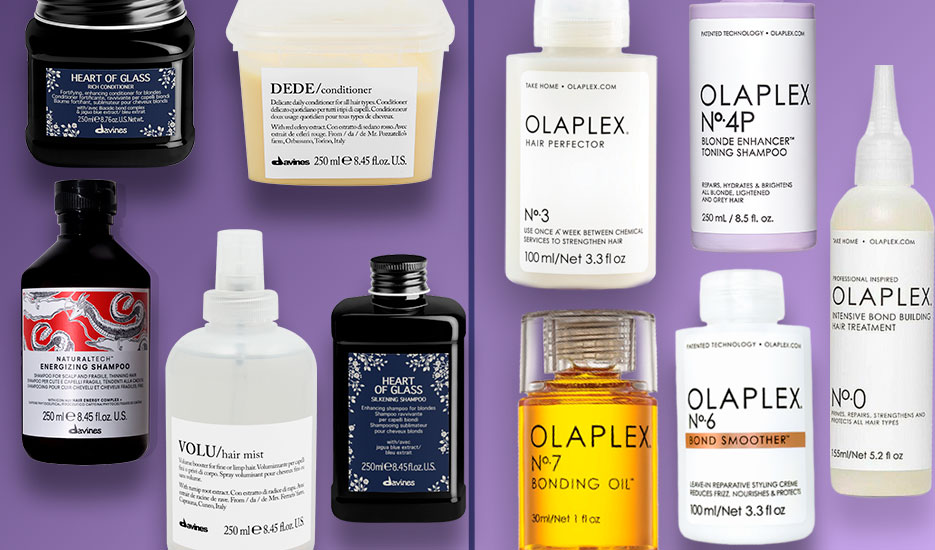 Olaplex
We all know this brand. Some love it, and some hate it. What makes Olaplex so special, and how is it different from Davines?
Olaplex has its own unique patented formula, the main component of which is the Bis-Aminopropyl Diglycol Dimaleate molecule. This component actively repairs broken hair bonds. It regenerates every single strand of the hair and finds bonds that have been damaged in the bleaching process or after heat exposure and re-connects them ionically and covalently.
Olaplex products contain no oils, sulfates, silicone, or other harmful substances that could negatively affect the hair.
In the beginning, the main purpose of the brand was to protect the hair in the bleaching process. Olaplex released two products No. 1 and No. 2 (professional use only). Later on, the brand started producing products for home use as well.
Olaplex works better in combinations:
- N°1 + N°2 - in the salon during the bleaching process;
- N°0 + N°3 - the best solution to restore damaged hair at home;
- N°4 + N°5 - shampoo and conditioner. Perfect for maintaining a beautiful color and healthy look in between your salon visits;
- N°6 + N°7 - are created to be used before and after styling to protect and straighten the hair.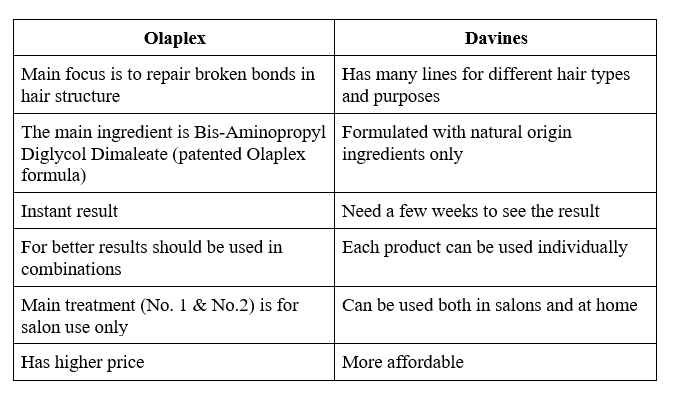 Utiee - beauty store sells 100% original products. We guarantee the quality of all products in our store. We will be glad to see you in our online beauty community!
To pick the right treatment visit utiee.com. Our online consultants will answer all your questions. We offer free US shipping over $40 and free returns.
At Utiee we care for your natural beauty!