How to prevent dry hair?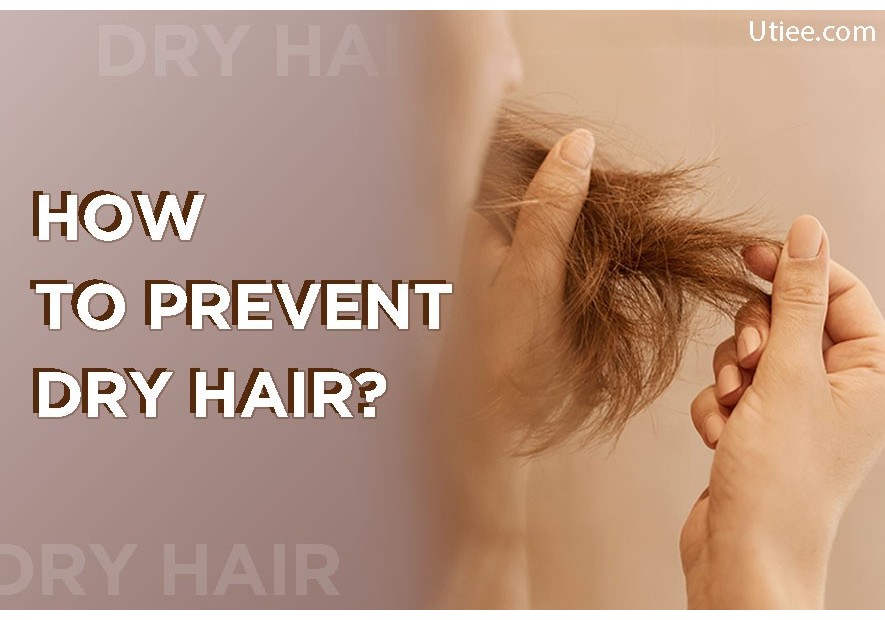 Dry hair is a common problem for a lot of women. How to prevent dryness and take good care of your locks at home? Utiee created a list of simple tips you can do every day in order to maintain beautiful and healthy hair.
1. Wash hair less often.
If you wash hair every day, it can washes away natural oils from the scalp that keeps it hydrated. Try washing hair 2 - maximum 3 times per week. This will allow the scalp to retain its natural oils and stay hydrated. Consider using dry shampoo in between washes if your hair becomes greasy fast. 
Oribe Gold Lust Dry Shampoo perfectly replaces hair wash, leaves the strands fresh and mobile without weighing them down. This dry shampoo absorbs even a large amount of fat and has a pleasant aroma. Kerastase Fresh Affair Dry Shampoo gives you the effect of freshness and purity for 24 hours, absorbs excess sebum from hair and scalp. It has a powder texture, which does not leave traces on the hair. Its formula is unreached with vitamins that intensively moisturize and protect hair from brittleness.
2. Use a moisturizing shampoo.
There are many different shampoos and brands on the shelves of beauty salons and stores. But how to choose the right one? Look for a shampoo labeled "moisturizing" or "repairing." Shampoos which contain natural oils are great for moisturizing your hair. Some shampoos contain cleansing ingredients such as alcohol and sulfates that clean your hair effectively but dry it out. Avoid using sulfate-based shampoos, and only purchase "sulfate-free" and "alcohol-free" hair care products.
To prevent dryness recommend you try out Kerastase Genesis Bain Hydra-Fortifiant Shampoo. It gently cleanses, strengthens hair and cares for the scalp, reducing the risk of hair loss due to brittleness and dryness. This shampoo moisturizes hair, makes it soft and smooth. If you are looking for a completely natural shampoo Aveda Nutriplenish Deep Moisture Shampoo will be good for you. It contains a mixture of natural oils and potent plant butter. It provides deep hydration for hair prone to dryness.
3. Always use conditioner after shampooing.
Using a conditioner is an easy way to add extra moisture to your hair. Conditioners are basically designed to moisturize, but some are designed specifically for dry hair. Be sure to apply conditioner to the ends of your hair every time you wash it. 
Try out Kerastase Bain Densite Shampoo & Conditioner together. Its formula is based on the stemoxydin molecule, which is able to awaken dormant hair follicles, resume hair growth, increase density and prevent dryness. By using these products together your hair becomes stronger, more elastic, moisturized and smooth. 
4. Use heat protection.
The heat from different styling tools can cause significant damage to your hair, eventually making it dry and brittle. Protect your hair from heat exposure with a hair protectant each time before using heat styling tools.
Oribe Balm d'Or Heat Styling Shield gives you high protection and gentle hair care for hair. This product ideally protects hair from high temperatures and envelopes it with currant, passion fruit and sandalwood oils. Also, Olaplex No. 7 Bonding Oil is good if you want to protect hair from heat and give it extra moister. Olaplex's caring oil formula rebuilds the keratin bonds within the hair shaft, strengthening along the entire length and improving texture. The oil has a weightless texture and provides thermal protection up to 450C.
We hope this article was useful for you and you found answers to your questions. 
Check out our website utiee.com to get your perfect hair care products!
With love and care for your hair Utiee - beauty store.