How to figure out your curl type?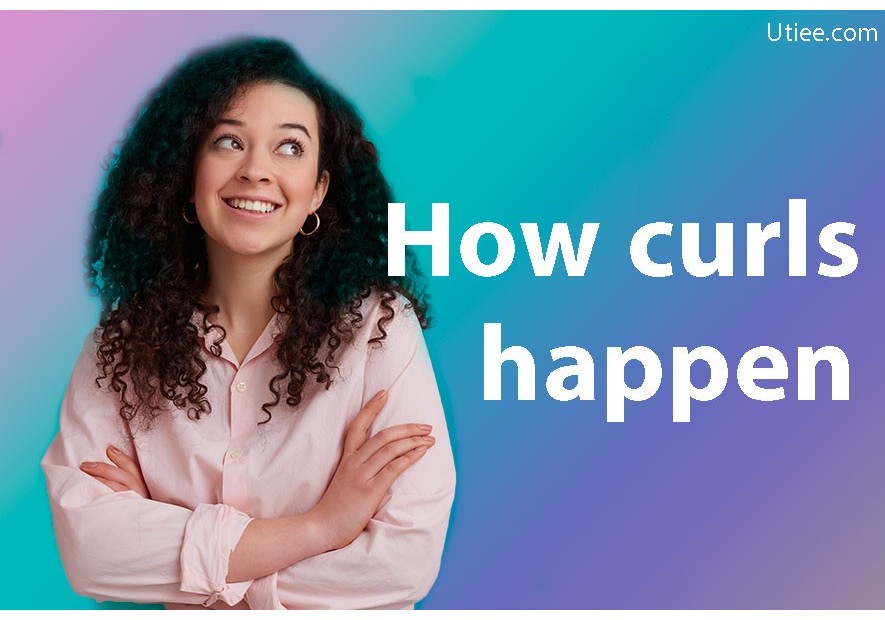 Not all curly hair is the same. Figuring out your curl type is the starting point for finding the right styling products. Each type is unique, and understanding the pattern of curls is the first step to maintaining healthy and strong hair.
There are four hair types: straight, wavy, curly, and coily. Let's look at them a bit closer.
Type 2 (Wavy)
Wavy hair is somewhere between straight and curly. It has less sheen than straight hair and it is more prone to frizziness. Wavy hair needs extra hydration, but you need to be careful with it. Too much hydration can weigh your curls down. Avoid heavy leave-in conditioners. A small amount of cream or gel is great to enhance and hold the waves in place.
Type 2A
Those with type 2A have fine hair with barely noticeable texture that is very easy to straighten. People with this texture should beware of using heavy styling products that easily weigh down strands, making them dull and lifeless.
Type 2B
If your hair is straighter and more even at the roots and goes into more defined S-waves from mid-length to ends, then you have type 2B waves. This type of hair has frizziness at the top of the head and is a bit more difficult to style. Mousses and gels do wonders for defining 2B waves.
Type 2C
Type 2C is denser and more prone to frizziness than types 2A and 2B. The waves are well defined and start from the roots, they are more structured and voluminous. This hair type can be very unpredictable. Sometimes you wake up with curls, and sometimes your hair doesn't want to curl.
Type 3 (Curly)
Curls of this type are super-defined, springy and form perfect rings. Owners of this type have good volume right from the roots. However, type 3 curls tend to be dry because the ringlets prevent the natural oils from being evenly distributed along the length of the hair. 
Type 3A
This hair type tends to be made up of loose spiral curls that often feel very light, especially for those who have dry hair.
Type 3B
Hair is dense and voluminous, but can sometimes straighten out or have random straight strands. Hair of this type can become dry easily, so choose styling products that have moisturizers to draw moisture to the curls.
Type 3C
Curls of this type are more together. That's why this type has a wonderful volume, despite its thin texture. Unfortunately, one of the main problems of these curls type is frizziness. 
Type 4 (Coily)
These curls range variates from very tightly curled S-curls to Z-curls. The hair may look shorter than it is due to the tightness of the curl, and can feel soft and fine or coarse depending on its thickness. Type 4 curls are prone to breakage, dryness, and tangles. To avoid this, it is necessary to moisturize hair with products containing nourishing oils and carry out deep conditioning.
Type 4A
These curls usually have a high density and fewer cuticle layers than other types, so type 4A hair needs more protection from damage. To protect your hair from rubbing against your pillow at night, sleep on a satin or silk pillowcase and do not brush your hair often.
Type 4B
These curls can be either fine or coarse. They are rolled very tightly, like a spring in a pen, and bend at an angle, like the letter z. This type is denser than type 4A and less defined. 
Type 4C
Type 4C is very similar to 4B. The difference is that 4C lacks definition and is more prone to "shrinkage", so it looks much shorter. This is the most delicate type of hair and is prone to dryness. Castor oil is a great moisturizer for very dry hair. Try it out. 
Visit utiee.com! On our website, you can find all you need for your cul type! We offer free US shipping over $35 and free returns.
At Utiee, we care about your natural beauty!
Price
$20.66
Regular price
$21.75