Give a chance to professional hair care
Since you try professional hair care, you will never go back to the mass market. At Utiee beauty store we collaborate only with top brands on the market such as Aveda, Kerastase, Oribe, Bumble and Bumble, Kevin Murphy, and etc. All of them have professional product ranges for different hair types. All brands are sulfate, parabens, and cruelty-free.
In our opinion, professional hair products are worth a try. It is better to get one quality product then a lot of mass market or to visit beauty salons frequently. You can achieve the same result at home by using professional hair care products. Actually, for the results you will get from professional treatment, it is not expensive at all. If you want good-looking hair and a healthy scalp, professional hair products might be what you need.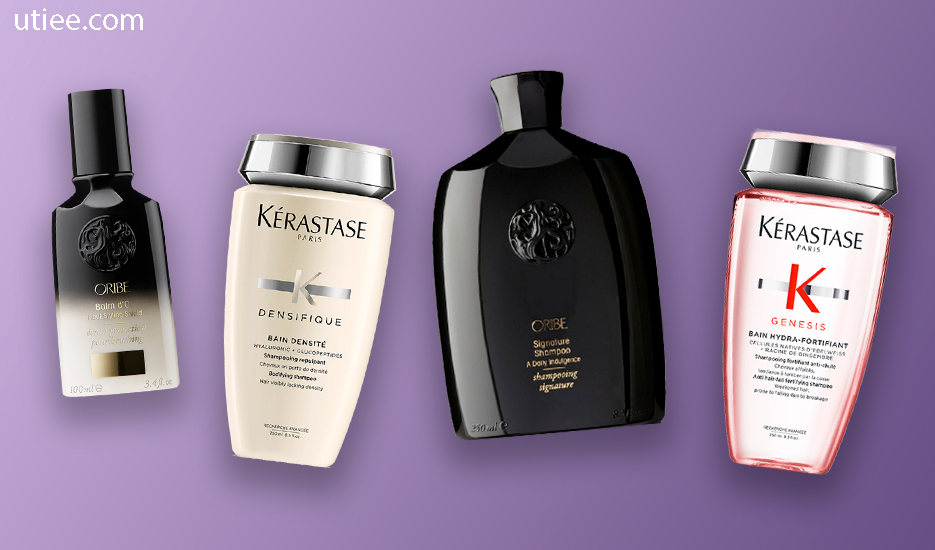 Why do I need a professional hair treatment?
Professional hair care ranges work a bit differently than the mass market. Professional care has higher prices because it is made out of  better quality raw materials in production and this makes them more effective. Which brand should I choose?
If you're not sure which professional hair product range to choose, managers at utiee.com are happy to help you and answer all the questions. Thee will not only tell you what professional haircare range would be good for you but how to use it at home as well.
Olaplex is famous for its patented technology that restores damaged and compromised hair by repairing it from the inside. It repairs all types of damage and broken hair bonds. 
Kerastase products are made for you to enjoy luxury at home. It's an ecological brand that really cares about its customers and environment. 
Aveda is a popular, high-quality, natural hair and skincare brand. This company is environmentally friendly. It produces luxury, natural, pure flower and plant essences hair care treatments for all hair types.
Bumble and Bumble has developed a special formula that works to seal split ends and smooth hair scales. All products are lightweight. Using Bumble and Bumble products will give your hair a lift whilst remaining delicate enough for the scalp.
Kevin.Murphy products are multifunctional. For example, styling, in addition to volume, smoothness, and texture, moisturizes hair. Cleansing products give shine, smooth, or define strands. Treatments strengthen and restore elasticity. 
Oribe will give your hair the treatment it deserves. Each hair care product tackles hair damage, helping it back to a healthy state. Perfect for daily use. Oribe products give hair smoothness, nourishment, and heat protection.
If you want to have beautiful and healthy hair without spending too much time or going to the beauty salon every month, try professional haircare products! Professional approach will change your hair care routine completely. 
Visit utiee.com, and find hair care products that are suitable for your hair type. Join us and be a part of our beauty community!
At Utiee, we care for your hair beauty!
Price
$40.27
Regular price
$42.39