Full Olaplex products guide by Utiee - beauty store!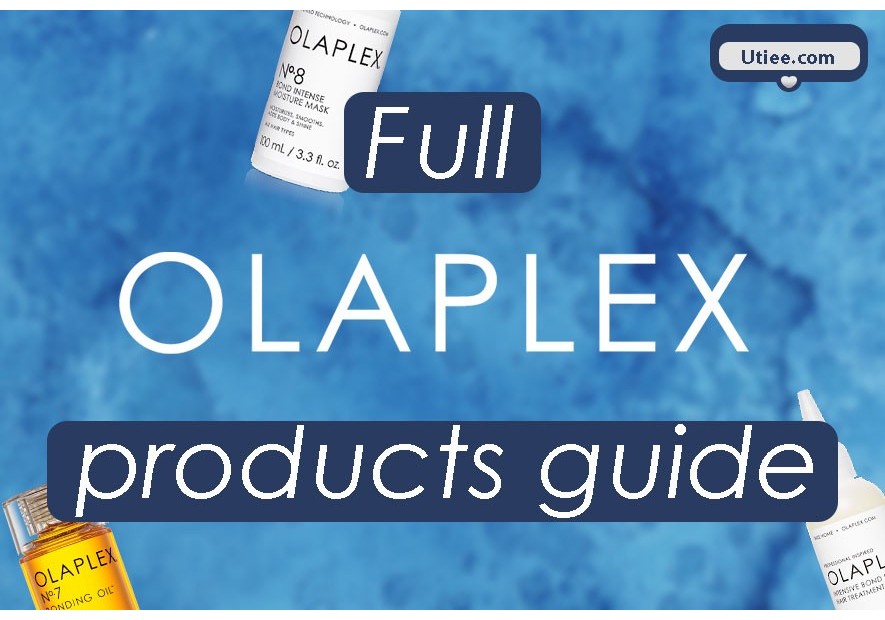 If you are reading this article we assume you are familiar with Olaplex products or you purchased them for the first time and wondering how to use them. You are reading the right article!
Our customers often ask us how to use Olaplex products. There is so much information on the internet about it. Some blogs say leaving Olaplex No. 3 overnight will damage your hair, some recommend applying it overnight. Where is the truth? Some say "Olaplex is a holy grail", others "It doesn't work". Well, let's make sure you are using the products right.
In this article, we are not mentioning Olaplex No. 1 and No. 2. They are for professional use only. Here we are speaking only about the products you can use at home.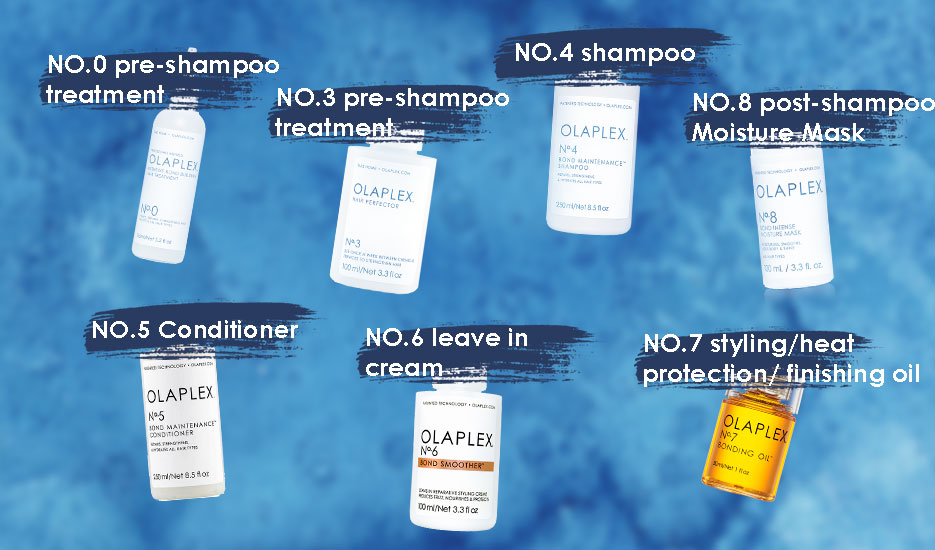 Olaplex No. 0 Intensive Bond Building Hair Treatment
Do NOT wash your hair before using No. 0. Apply it (avoiding roots) to unwashed, dry hair or slightly wet hair. Comb through until hair is completely saturated from roots to tips. Do NOT rinse! Leave the product on for 20 minutes. Olaplex No. 0 works as the first step in a two-part system together with No. 3 Hair Perfector. 
Olaplex  No. 3 Hair Perfector
Without rinsing No. 0 from hair apply No. 3. We recommend keeping it on for between 20 and 40 minutes. After 40 minutes the result of the product reduces.  Hair Perfector is not a hair mask. It should be washed off with Olaplex Shampoo No. 4 and Conditioner No. 5. For better results use it once a week together with Olaplex No. 0.
Olaplex Bond Maintenance Shampoo No. 4
Apply it to damp hair, massage it onto the scalp for 1-2 minutes avoiding hair ends, otherwise, they could become dry. Then rinse with warm water and follow with Olaplex No. 5 Conditioner. Olaplex products lather well, so you need just a tiny bit of a product.
Olaplex Bond Maintenance Conditioner No. 5
Apply a small amount of conditioner to washes, damp hair avoiding roots and focusing on ends. Leave on for 5 minutes, then rinse thoroughly with warm water.
Olaplex Bond Smoother Reparative Styling Creme No. 6
It is a styling product that is really easy to use. ​​Apply a very small amount to damp or dry hair. Distribute is from mid-lengths to ends. Comb and style as you wish. Do NOT apply the product to roots. It might give you a greasy look.
Olaplex No. 7 Bonding Oil
Turn the vial upside down and lightly tap with your finger to dispense the product. Avoiding roots apply a small amount of oil to wet-washed hair, leave it to dry naturally, or use the hair dryer. This oil has also thermal protection properties. Do NOT use more than 1-2 drops of the product, it may make your hair greasy.
Olaplex No. 8 Bond Intense Moisture Mask
After shampooing apply the mask to damp hair from mid-lengths to ends, spreading the product with fingers. Start with two pushes for shoulder-length hair. Use less or more depending on the length. Leave on for a minimum of 10 minutes, then rinse off and follow with conditioner.
Olaplex No.9 Bond Perfector Nourishing Hair Serum
Apply a small amount of the product to damp, towel-dried hair. Carefully distribute it through the entire length. Add more as needed. Leave the hair to dry naturally for a soft texture, or blow dry for a smooth finish.
We hope this article was helpful for you! Don't miss the opportunity to purchase Olaplex products for the best price at utiee.com.
All Olaplex products of regular size for $25! We offer free US shipping over $40 and free returns. 
Utiee with love and care for your hair.