Davines OI for absolute hair beauty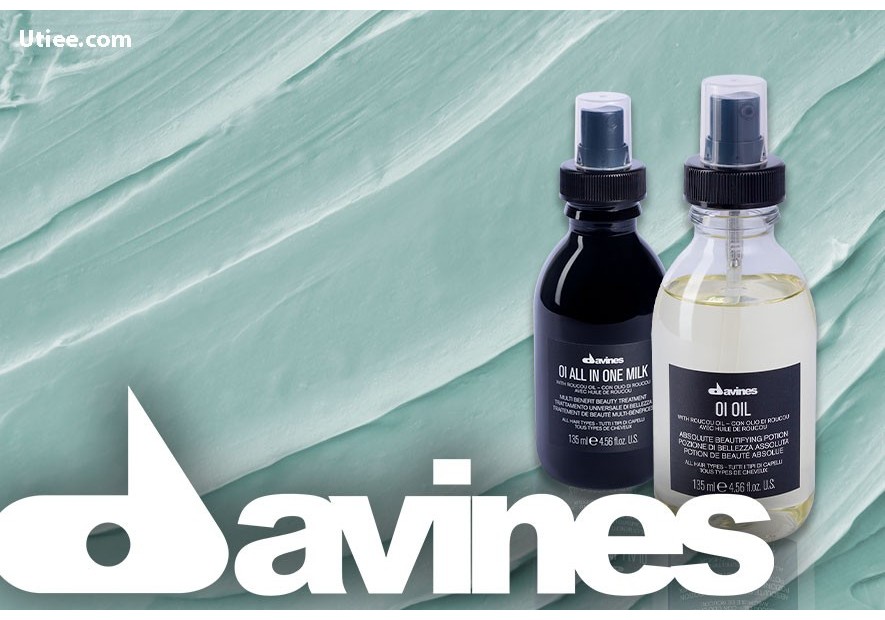 Davines OI is a range made for the absolute beauty of all hair and skin types. Seeking to create a balance between the gentleness and effectiveness of products Davine's developers created the OI line. It guarantees an instant effect after the first use, respecting its customers and the environment.
Davines OI line consists of 5 products: Shampoo, Conditioner, All In One Milk, OI Oil, and Hair Butter. Every product of the OI line contains roukou oil, an antioxidant-rich plant from the Amazon. The line contains a huge amount of beta-carotene, which perfectly restores the hair structure. Roukou oil significantly reduces hair damage caused by UV rays, prevents aging, and preserves skin elasticity.
OI jars and bottles are made from recycled plastic. All OI packages are recyclable.
Davines OI Shampoo
This emollient shampoo perfectly cleanses hair and scalp of impurities. Due to its unique formula, your hair will become soft, elastic and silky. With essential oils in the shampoo's composition, you will feel a calming effect, and your scalp will permanently get rid of irritation and unpleasant itching. Over time, you will notice that split ends aren't a problem for you anymore.
How to use Davines OI Shampoo
Gently massage into damp scalp and hair. Wash off and repeat if necessary.
Davines OI Conditioner
It helps maintain optimal moisture balance, improves and significantly strengthens hair texture. Frequent use of the product activates the regenerative function, protects hair from the harmful effects of ultraviolet radiation, temperature changes, and various hair manipulations. The use of OI Conditioner shortens hair drying time with a hairdryer and protects against high temperatures due to the use of heat styling tools, as well as mechanical damage.
How to use Davines OI Conditioner
Towel-dried the hair after shampooing and apply the required amount of product strand by strand avoiding roots. Leave on for 2-3 minutes, then comb through. Rinse thoroughly.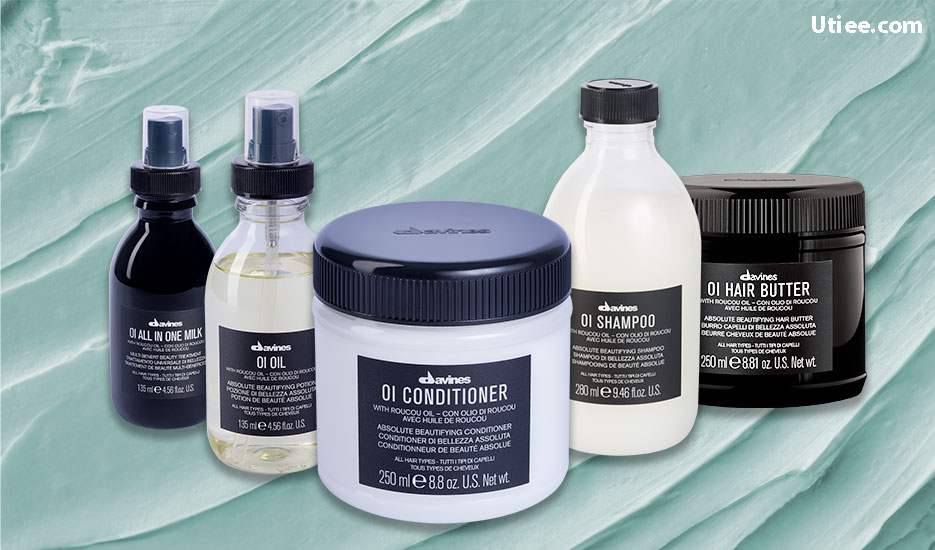 Davines OI All In One Milk
The action of this product is aimed at the overall improvement of the condition of the hair and scalp. All In One Milk will protect against environmental pollution, enveloping each hair with an invisible protective film, nourishing and smoothing it. The milk contains annatto essential oil and provitamin B5, which deeply moisturize hair.
How to use Davines OI All In One Milk
After applying shampoo and conditioner, dry hair naturally or with a hairdryer. Apply the product to the roots and hair ends (10-15 pumps). Do not rinse.
Davines OI Oil
OI oil is suitable for all hair types. The oil has a strong antioxidant effect, it nourishes and restores hair structure. After frequent use, your hair will become soft, silky, well-groomed and shiny. Due to the preservation of water molecules in the core of each hair, moisturizing is long-lasting and of high quality. You will notice how your hair gains vitality and tone with Davines OI Oil.
How to use Davines OI Oil
Apply 1-3 drops evenly over the entire length of damp hair, and style it as usual.
Davines OI Hair Butter
Nourishing hair oil from OI line helps to restore damaged and dry hair. It eliminates brittleness, frizz and dullness. The main ingredient in the composition is the exotic annatto plant, which has high antioxidant properties, helps to remove free radicals from the hair structure, and prevents premature aging of the strands. The oil of this plant helps to fill the hair structure with useful vitamins and microelements. The oil is suitable for all hair types and does not have any specific smell.
How to use Davines OI Hair Butter
After shampooing, apply to damp hair and leave it on for 5-10 minutes. Comb and rinse thoroughly.
Utiee - beauty store sells 100% original Davines products. We guarantee the quality of all products in our store. We will be glad to see you in our online beauty community! To purchase Davines products visit utiee.com. We offer free US shipping over $40 and free returns. With love and care for your hair Utiee - beauty store!