Olaplex vs K18: Which hair treatment is better?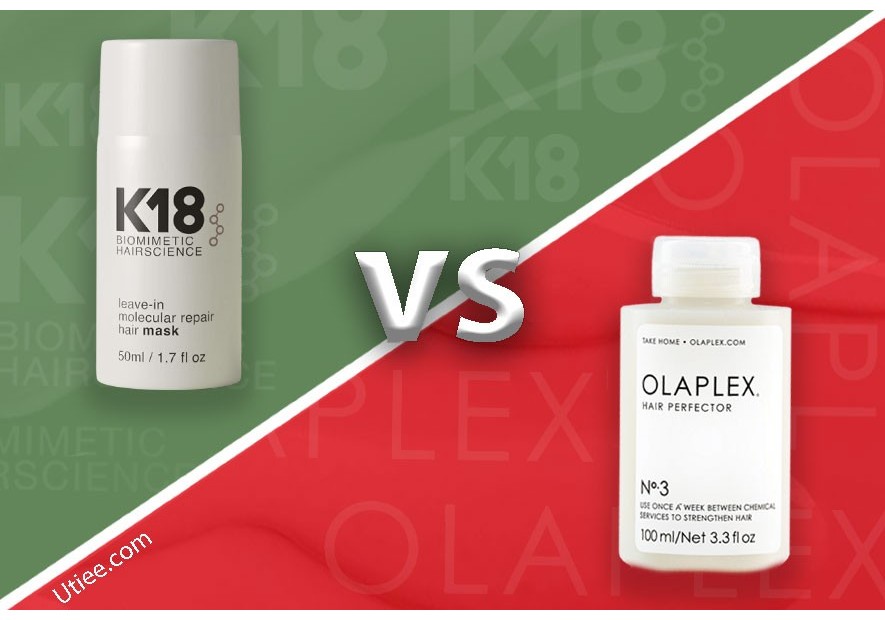 We all have heard about Olaplex, it has been on the beauty market for a while, but what about K18? Why it is called the biggest Olaplex competitor? Both brands are focused on hair restoration on a deeper molecular level. Are they the same? Why is there such a big price difference?
The main difference between these two brands is that Olaplex is a bond builder. It is designed to restore disulfide bonds broken because of bleach, heat, or chemical exposure. K18 restores keratin chains. It basically reverses the damage.
About Olaplex
Olaplex is a unique treatment. All products are based on only one active ingredient Bis-Aminopropyl Diglycol Dimaleate molecule. It is designed to find broken disulfide bonds and restore them. Olaplex has products for professional and home use. No. 1 and No. 2 are designed for professional use only and used at beauty salons to protect hair during the bleaching process.
About K18
K18 is a completely new approach to hair restoration. It is a combination of bionic care systems and bioengineering science. Many restorative hair products on the market work at the level of ionic hair restoration, but K18 penetrates deep into the hair structure, restoring its peptide bonds. The brand's products are suitable for all types of hair, age and gender.
Olaplex No. 3 Hair Perfector
No. 3 is not a hair mask, it is a treatment that you use to restore broken bonds in your hair and prevent further damage. It reduces the destructive effect of external factors and has a cumulative effect. The more you use the product, the better the result is. It is recommended to use Olaplex No. 3 together with No. 0 which contains the strongest Bis-Aminopropyl Diglycol Dimaleate molecule concentration.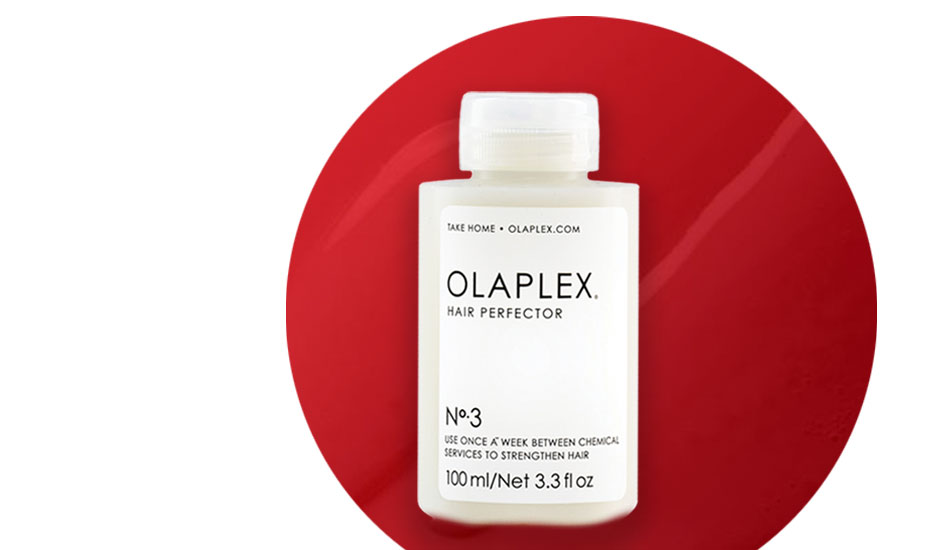 K18 Leave-in Molecular Repair Mask
The main ingredient in K18 Leave-in Molecular Repair Mask composition is a patented K18Peptide ™. This element is able to penetrate deep into the structure, restore broken keratin chains that provide strength and elasticity to the hair. K18Peptide™ is an analog of a natural element in our hair structure that makes it silky and dense. The leave-in mask is clinically proven to repair damage in 4 minutes. An interesting fact: the more damaged the hair, the more visible the effect of K18. You will not see the result from K18 products if you are an owner of healthy and shiny hair. In this case, there are no peptide bonds to restore.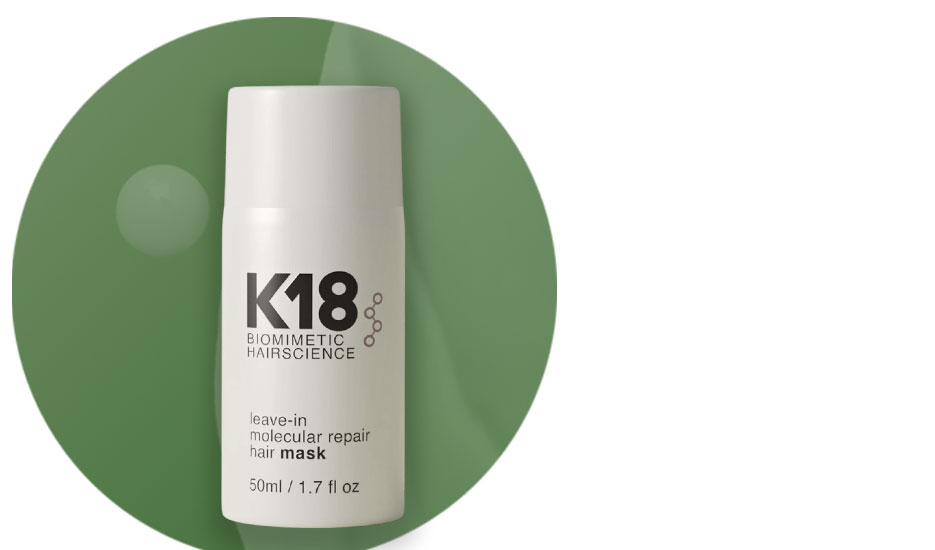 Application and time
Application of these two products are very different and K18 is definitely a winner here. It is so easy to use this product. It almost does not require extra time. You just apply a small amount of K18 to your hair after wash. No need to rinse the product off.
Olaplex No. 3 will take more time. It is a pre-shampoo treatment that's designed to be left on for at least 10-20 minutes before being washed out with shampoo and conditioner.
Price
Olaplex No. 3 cost $25 for 100 ml/3,3 oz and K18 comes in at $62.89 for 50 ml/1,7 oz. It seems like Olaplex is much cheaper but don't forget that Olaplex is better to use in combinations. If you would like to purchase the whole system it will cost you $100. But it is still a good deal.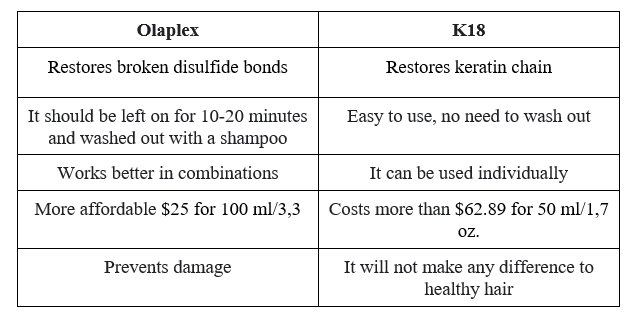 Utiee - beauty store sells 100% original products. We guarantee the quality of all products in our store. We will be glad to see you in our online beauty community!
To pick the right hair treatment visit utiee.com. Our online consultants will answer all your questions. We offer free US shipping on orders over $40 and free returns.
At Utiee we care for your natural beauty!
Price
$55.24
Regular price
$64.99