Olaplex: tips for healthy hair care for men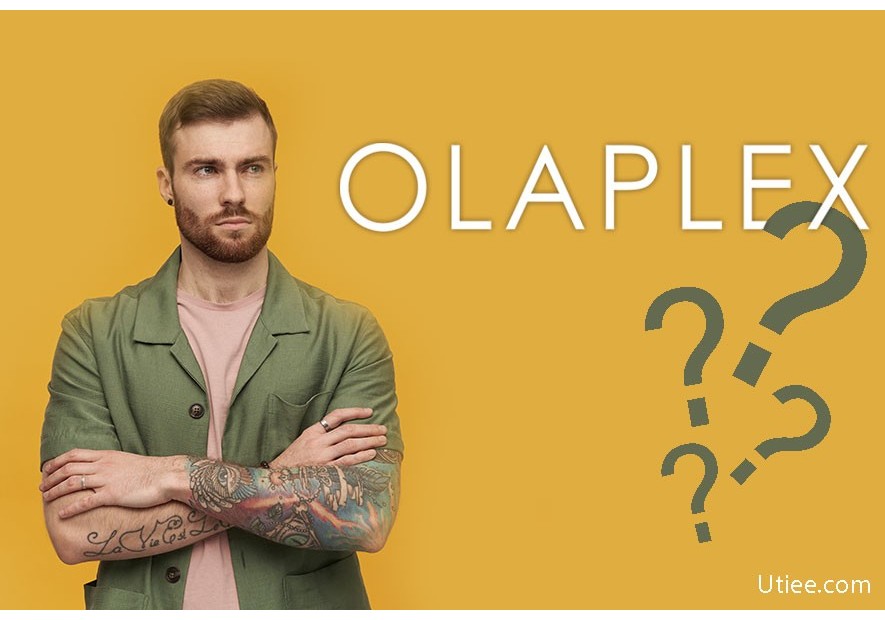 Olaplex? Isn't it only for women?  No! Men should not underestimate professional hair care. Olaplex products are suitable for both men and women.
The stereotypes that professional hair care is only for women are a thing of the past. Nowadays men go to beauty salons, do nails, look after their skin, etc. And it is absolutely fine.
Olaplex is famous for its patented formula. The main and unique ingredient in all its products is Bis-Aminopropyl Diglycol Dimaleate. It works to find broken bonds in hair structure and cross-linking them back together. Every day our hair gets exposed to the harmful effects of the sun, environmental pollution and styling products. Olaplex products will not only restore your hair but also protect it from future damage.
Even though Olaplex is good for both men and women the way how they use it is different. Let's take a look at how men should use Olaplex products and the most common mistakes they make.
1. Shampooing.
The biggest mistake not only men, but women do as well is applying shampoo to the entire length. When you are shampooing try to apply it to roots avoiding hair ends. It is harder to do if you have short hair, but it is possible. Shampoo can dry out hair ends, so that is why you should not apply it to the entire length. When you rinse the shampoo off it runs down your hair and cleans the ends. Another mistake that men often make is rinsing out shampoo too fast. Apply a small amount of Olaplex No. 4 to your roots and carefully massage into the scalp avoiding roots for 1-2 minutes. Rinse off with warm water.
2. Conditioning.
After shampooing follows with Olaplex No. 5 Conditioner. Apply it only to hair ends avoiding roots. If you apply conditioner to roots it will make your hair oily faster. So be careful when you apply it to short hair, make sure you are avoiding roots. Do not rush to rinse the conditioner off too fast. For better results leave it on your hair for 3-5 minutes. 
3. Styling.
Try to avoid styling products with alcohol in their composition. It dries out your hair, makes it weak and brittle. Apply Olaplex No. 6 leave-in preparing styling cream to reduce frizz, add moister and protect from further damage during styling. Olaplex No. 7 Bonding Oil is created to be used during styling to add glossy shine. It also protects hair from heat up to 450°F.
4. Less is more!
Often men overuse hair care products. Psychologically we could think that more is better but in practice, we see that it is the opposite. For short men's hair, you need only a pea-sized drop of Olaplex shampoo or conditioner. When you apply too much styling product it weighs your hair down and gives it a greasy look.
5. Do not overwash your hair.
Washing hair every day is bad for your hair and scalp. It washes the essential oils off your scalp and actually makes your hair greasier. If you do wash your hair every day - STOP IT! It could dry your scalp out and lead to hair loss.
Don't miss the opportunity to purchase Olaplex hair care treatment for the best price. All Olaplex products of regular size for $25 only at utiee.com!
We offer free US shipping over $35 and free returns. 
At Utiee, we care about your hair health!
Price
$144.00
Regular price
$160.00