Introducing Davines Heart of Glass Collection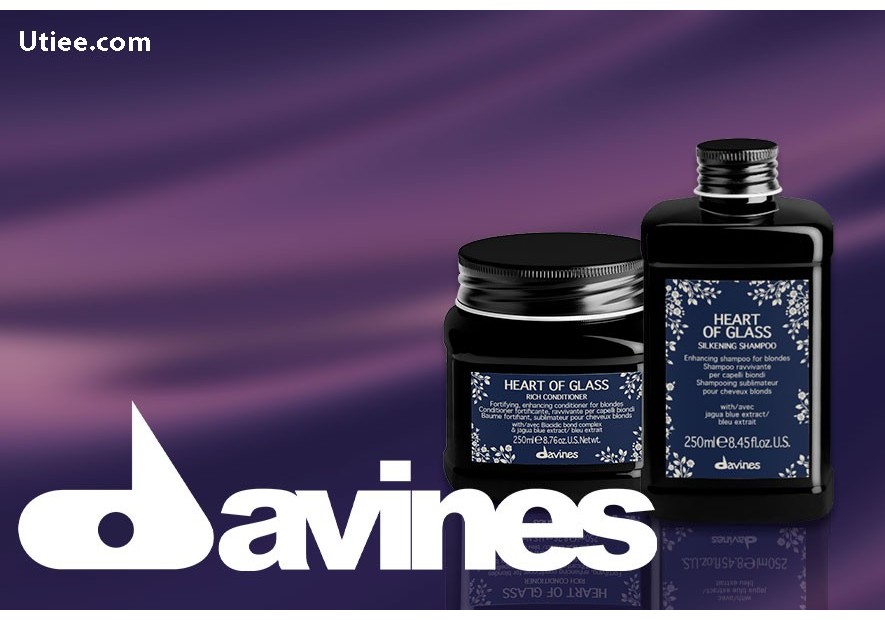 Achieving the wanted blond shade is not an easy task, but maintaining the beautiful color could be even more difficult. To prevent this from becoming a problem for you, discover Davines Heart Of Glass range!
Danives Heart Of Glass is a collection created specifically for owners of blond hair, both bleached and natural. Heart of Glass range consists of 4 products: Silkening Shampoo, Rich Conditioner, Intense Treatment Mask and Sheer Glaze Heat Protection. These products provide health, nutrition, hydration, and color protection for blond hair.
The main feature of Danives Heart Of Glass products is that instead of purpure they use blue pigment. This pigment is completely natural, based on the jagua fruit extract and has an indigo-blue color. It does not contain aggressive whitening ingredients, so it is perfect for warm and cold shades of blond.
Davines Heart Of Glass Silkening Shampoo
It is a gentle shampoo suitable for all types of blond: bleached, dyed, highlighted, and natural. It cleanses the scalp and hair of impurities and sebum providing a luxurious shine, smoothness, and silkiness. The main goal of this shampoo is to neutralize unwanted shades of yellow and orange. It gives hair needed moisture and nourishment. Suitable for frequent use.
How to use Davines Heart Of Glass Silkening Shampoo
Apply to damp hair, and gently massage it into the scalp for 1-2 minutes. Rinse thoroughly. Suitable for daily use.
Davines Heart Of Glass Rich Conditioner
The conditioner is enriched with jagua extract, biocidal binder complex, and baobab extract. Due to the jagua extract, the product neutralizes unwanted yellow and orange undertones. Rich Conditioner restores damaged hair structure, making it smoother and silkier. Illuminates static and facilitates combing. This rich conditioner also provides needed moisture and nourishment without weighing hair down.
How to use Davines Heart Of Glass Rich Conditioner
Apply to towel-dried hair and distribute it along entire lengths. Leave on for 5 minutes and rinse thoroughly. To achieve better results, use together with Davines Silkening Shampoo.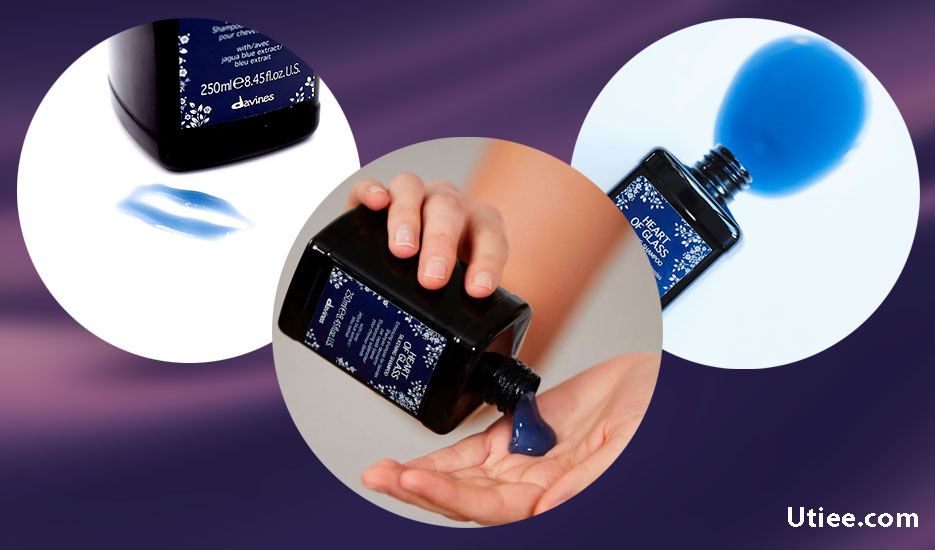 Davines Heart Of Glass Intense Treatment Mask
The mask presented in the collection makes the strands smooth, silky, moisturized, and radiant. It neutralizes unwanted yellowness and orangeness tones as well. The main ingredient in the composition is the same as in other products of this line, jagua extract. In addition, the formula is enriched with baobab extract and a biocidal complex, which has a softening, firming, conditioning, and nourishing effect.
How to use Davines Heart Of Glass Intense Treatment Mask
Apply to clean, towel-dried, damp hair along entire lengths, avoiding roots. Leave on for 5-10 minutes and rinse thoroughly. If you want to get a better effect, increase holding time. Follow with Davines Rich Conditioner. Use the mask once a week or more often for very damaged hair.
Davines Heart Of Glass Sheer Glaze Heat Protection
The spray contains natural extracts that can maintain the beauty and health of your hair and prevent color fading. With regular use, your hair will become smooth and silky. It will shine like after a keratin restoration procedure at a beauty salon. This spray provides hair protection from UV rays and protects from environmental pollution and high temperature. The nice bonus is its rich, fragrant aroma. Use it and enjoy the smell of your hair!
How to use Davines Heart Of Glass Sheer Glaze Heat Protection
Apply 3-6 pumps evenly to towel-dried hair, comb through, and style as usual.
To purchase Davines Heart of Glass products, visit utiee.com! We offer free US shipping for over $40 and free returns. All products are originals.
With love and care for your hair Utiee - beauty store!